When rodents get into Denver area homes, they can create many issues. Mice and rats are destructive pests. They chew on building materials and they chew holes in stored furniture, boxes, and packaged foods. They bring in ticks, fleas and other parasites, and they spread microorganisms. If allowed to enter your Denver home freely, there could be serious repercussions. Fortunately, there are ways to keep rodents from getting into your home. Here are five simple tricks to help with rodent pest control in Denver and keep rodents out.
1. Trash Management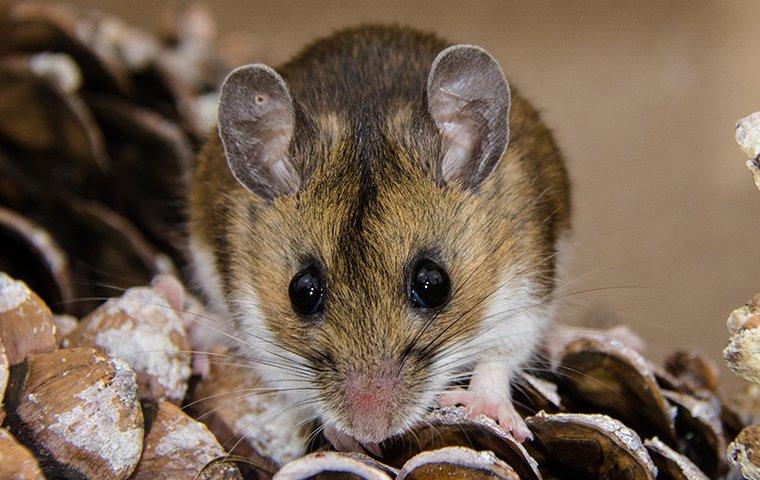 Mice and rats are incredible climbers. They're able to jump a foot in the air. If you have open trash, these rodents can get in. We recommend keeping all exterior trash sources sealed. It is also important to keep your trash receptacles as clean as possible. The scent of trash can attract rodents from a great distance.
2. Pest Reduction
Mice and rats eat bugs. The more you have, the more inviting your property will be to these animals. The best way to get control of bugs is to invest in a residential pest control program, but if you'd rather do it yourself, here are a few tips:
Reduce exterior light: Outside lights, and the light that leaks out of your windows and doors, can attract many species of insects.

Reduce moisture: Saturation of the soil around your home will increase pest activity. Clean out gutters, fix damaged downspouts and splash blocks, and address exterior plumbing leaks.

Reduce organic debris: It pays to do yard work. When you remove leaves, sticks, wood, and other debris, you'll have few bugs. This will help to reduce mice and rats.
3. Moving Bird Feeders
An ideal food source for mice and rats are seeds. If you have bird feeders that drop seeds to the ground, rodents will be highly motivated to explore the areas where seeds are found. Move feeders away from your exterior to reduce this activity.
4. Reducing Hiding Places
Mice and rats are always looking for places to hide. They'll hide in dense vegetation. They'll hide in objects that are in your yard. They'll hide in wood piles. If there is a void, recess, or pocket, they'll use it. Remove unnecessary vegetation from your landscaping and store objects that don't need to be in your yard.
5. Sealing Entry Points
If you give a mouse or a rat a gap or crack, they're likely to use it. Rodents are drawn to tight spaces, and it doesn't take much of an opening for these animals to gain entry. An adult mouse is able to shift its organs around and slip through a hole the size of a dime. An adult rat can get through a hole the size of a quarter. Seal small, exterior holes to keep rodents out.
Once Rodents Get Inside
Your home is perfect for mice and rats in Denver. But you might be surprised that the reason they love living with you isn't just food-related. Your home offers safe places for rodents to build nests. Even if they can't find a crumb inside your Denver home, they're likely to stay anyway. When you see evidence of rodent activity in your home, be aware that those rodents are likely to stay permanently. And, the longer they stay in your home, the more rodents you're going to have. Mice and rats reproduce quickly.
What To Do About Rodents In Denver
It is difficult to trap and remove rodents. If you're having issues with rodents in or around your Denver home, let our licensed pest professionals help you get control of them. We use advanced methods and products to ensure the greatest level of rodent management. If you have questions, or you'd like to schedule a service visit, reach out to us. The team at Beeline Pest Control is available to help you with all your pest control needs. We can also assist you in finding the right year-round residential pest control plan to address your specific pest pressures if that is something you'd like to look into.

You don't have to let mice and rats get into your Denver area home. Get control of rodents with a little help from Beeline Pest Control.