Trust Your Omaha, Nebraska Pest Control Experts
The city of Omaha, NE, is a vibrant, dynamic metropolis located on the Missouri River. Living close to the water means increased moisture levels, and we all know that leads to pest activity. Local pest populations are attracted to sources of water, food, and shelter in our homes and businesses, and that means all Omaha properties are in danger of experiencing infestations. The only guaranteed way to effectively guard your property against a pest infestation is to call in a team of highly trained pest professionals.
Here at Beeline Pest Control, we pride ourselves on offering reliable, affordable, and effective pest solutions that are always safe, always eco-friendly, and always customized. Our local, family owned and operated company provides complete residential and commercial pest control services to properties throughout the greater Omaha area. Whatever kind of pest problem you're facing, you're not in it alone. We're here to help. Reach out to us today for your free estimate.
Home Pest Control In Omaha, NE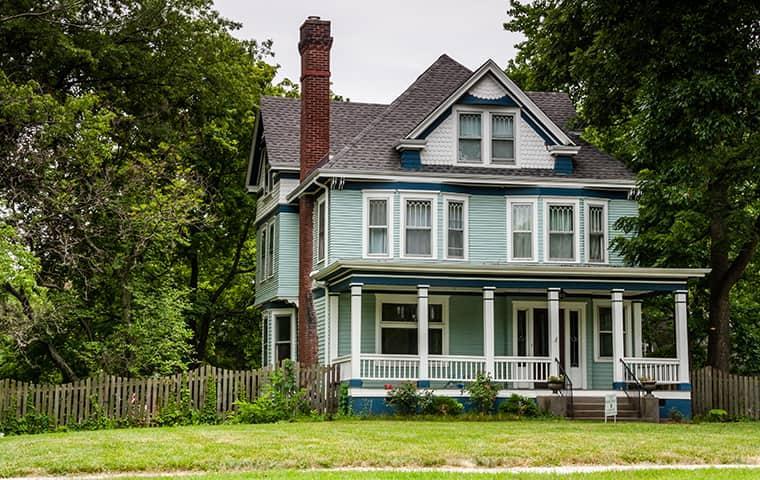 If you want to guard your Omaha home from pest activity, there's no better approach than securing professional pest control services.
Here at Beeline Pest Control, we service over 3,000 homes in the local area with complete home pest control solutions that guarantee lasting results.
We deal with all kinds of common area pests, including bed bugs, termites, rodents, ants, stinging insects, and spiders.
Our team of licensed, bonded, and insured service technicians dedicate themselves to superb customer service, and we work with you to come up with the best treatment approach for your home.
Get in touch with us to discuss your residential pest control needs today.
Commercial Pest Control In Omaha, NE
In order to effectively protect your Omaha business from the dangers of a pest infestation, you've come to the right place. The Beeline Pest Control team provides dependable commercial pest control services that local business owners can count on all year long.
We provide customized pest solutions to a long list of facilities, including retail stores, warehouses, restaurants, medical facilities, educational institutions, and office buildings. No matter the nature of your pest situation, we guarantee lasting results that you can trust. We cover you from all common area pests, and we offer additional specialty services for termites and bed bugs. Contact us today to get your complimentary quote.
Helpful Tips For Avoiding Termite Damage In Omaha, NE
Termites are destructive, wood-eating pests that present a real threat to your home or business's structural integrity, causing billions of dollars in damages every year. That's why it's important to do everything you can to avoid an infestation.
In order to prevent termite damage, here are some helpful tips you can try:
Install a dehumidifier in moisture-rich areas like the kitchen, bathroom, and laundry room.
Minimize moisture levels in your home, repair leaky faucets, fix faulty pipes, and manage drainage properly.
Remove dead trees, branches, and shrubs from your property. Maintain vegetation, so pests don't use overgrown plants to gain entry into your home.
Store woodpiles a good distance away from soil and the foundation of your home.
Of course, no single method of termite prevention is ever 100% effective. Your best bet is to call in the professionals. The Beeline Pest Control team is proud to provide complete termite control and prevention services to properties throughout Omaha and the surrounding areas. Call us today so we can rid your property of termites once and for all; we guarantee lasting results that you can feel good about.
Common Indications Of Bed Bug Activity In Your Omaha, NE Home
Bed bugs are tiny, parasitic pests that hide during the day and emerge at night to feed on human blood. They are nocturnal pests, meaning they feed on us at night while we're sleeping. That's why they can be very hard to catch in the act. However, there are a few common signs of beg bugs that you should be aware of.
If you wake up in the morning and find a line of little, itchy, red bites that you didn't have when you went to sleep the night before, you likely have a bed bug problem on your hands. You may see small bloodstains left on sheets and linens, or rusty excrement spots left behind on harborage areas. You may even discover eggshell casings in active areas since bed bugs discard these as they progress through their life cycle.
If you detect any of these signs, the best plan of action is to contact the professionals right away. Beeline Pest Control offers comprehensive bed bug control services that you can trust. The sooner we're able to deal with a bed bug infestation, the better the chance we have of preventing its spread. Call us right away to schedule your initial inspection, and we'll get started right away.
When To Call The Pros For Bed Bug Control In Omaha
Bed bug populations have exploded over the past 20 or so years. While these tiny, apple-seed-shaped insects pose no significant health threats to humans, they're still a major nuisance that can cause several problems in your Omaha home or business. Bed bug infestations lead to stress, paranoia, frustration, restlessness, and a lack of sleep. Unfortunately, bed bugs are often very difficult to identify, prevent, and remove. Most bed bug infestations are discovered only after the infestation has already become severe. These tiny insects have flat bodies that allow them to squeeze into many hard-to-reach places, such as underneath your floorboards, behind wallpaper, and inside electrical outlets. The best time to contact professionals for bed bug control is as soon as you notice signs of bed bugs in your Omaha home. Left unchecked, bed bug infestations can worsen at an alarming rate. At Beeline Pest Control, we have what it takes to accurately identify and eliminate bed bug infestations. Reach out to us today for more information about our bed bug treatments.
Four Ways You Can Reduce Stinging Insect Populations Around Your Omaha Home
Stinging insects are dangerous pests that have sharp stingers located at the end of their abdomens. Although stinging insects are beneficial to the environment by pollinating plants and preying on nuisance insects, you don't want them nesting on your property. To avoid dealing with stinging insects around your Omaha home, implement the following stinging insect prevention tips.
1. Keep your garbage cans covered and clean up outdoor eating areas after picnics and events.

2. Avoid planting flowers right next to your home, as they could attract honeybees.

3. Minimize sources of excess moisture, which all insects need to thrive. Repair your pipes and keep your gutter system well-maintained.

4. Avoid wearing brightly colored clothes, lotion, and perfumes when you spend time outdoors.
Stinging insects are unpleasant pests that no one wants to deal with around your home. You should always let the professionals from Beeline Pest Control handle your stinging insect problems. With nearly a decade of experience controlling and preventing pests, we are the right choice for all of your pest control needs. Don't wait for pests to invade your property and get in the way of your quality of life. Instead, partner with the professionals here at Beeline Pest Control for stinging insect control services you can trust.
Does Your Omaha Business Have A Cockroach Problem?
Cockroaches are regarded as some of the most disturbing and filthy pests you can find in your home or business. Unfortunately, if your customers spot cockroaches crawling around your commercial facility, they might not return to your business in the future. The key to eliminating cockroaches begins with learning how to identify signs of them on your property. Keep an eye out for the following signs to determine if your business has a cockroach problem:
Droppings: Cockroach droppings resemble tiny black grounds of coffee or pepper.
Smell: A damp, unpleasant odor without an identifiable cause often signifies a cockroach infestation. Unfortunately, this odor can attract more cockroaches to your property
Live Roaches: If you spot one cockroach roaming around your commercial facility, it's a sure sign that many more are hiding nearby.
Shed Skins: Cockroaches go through several stages to reach adulthood, molting between 5 and 8 times before they mature.
If you suspect cockroaches are living in or around your Omaha business, the professionals from Beeline Pest Control can help. Give us a call today to learn more about our cockroach control services.
How To Get Rid Of Rodents In Omaha
Dealing with pests is a tiring and often time-consuming task. Especially when those pests are capable of getting into your home through gaps and crevices no larger than the size of a nickel. Rodents are one of the most common pests found in and around Omaha properties. They typically invade homes and businesses during the colder months when resources become more scarce, though they often invade properties during other parts of the year as well.
If rodents take over your Omaha home or business, there are really only a few options you can take. Either you try to handle a potentially dangerous situation by yourself, or you contact professional rodent control experts to handle it for you. At Beeline Pest Control, we always suggest the second option. Rodents are dangerous animals that can damage your property and spread harmful diseases to your family. Many rodents also become aggressive when they feel cornered or threatened, which can lead to painful bites and scratches.
Let the professionals here at Beeline Pest Control take care of your rodent problems so that you don't have to. As a local pest control provider, we have a deep understanding of area pests and how to get rid of them. Don't wait for rodents to invade your Omaha property and threaten your peace of mind. Instead, work with Beeline Pest Control to implement effective rodent control solutions that will keep your property rodent-free all year long.
Our Omaha, NE Service Area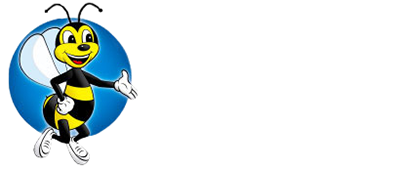 Request Your Free Estimate Today
Complete the form below to request your no obligation estimate.
Recent Blog Articles
View our blogs and resources below: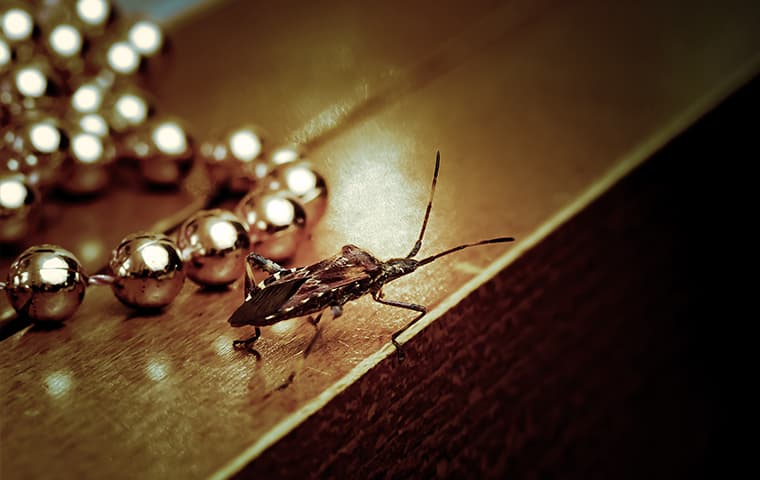 11/26/2023
This guide will review the most common pests that show up during the holiday season. ...