When you find an insect in your home, it can be difficult to figure out what it is, particularly if it is a baby insect. A baby insect (called a nymph) has a lot in common with the adults, but there are some subtle differences that can make it hard to not only tell the species of the insect, but also to tell it apart from other insects. This is the case with cockroaches and beetles.
If you have a cockroach infestation in your Colorado Springs home, you may see a wingless nymph appear and wonder if it is a roach or a beetle. Today, we're going to discuss how you can tell the difference between a cockroach and a beetle in Colorado Springs, why it is worse to find cockroaches, and what you should do if you find a cockroach in your house.
How To Tell The Difference Between Cockroaches & Beetles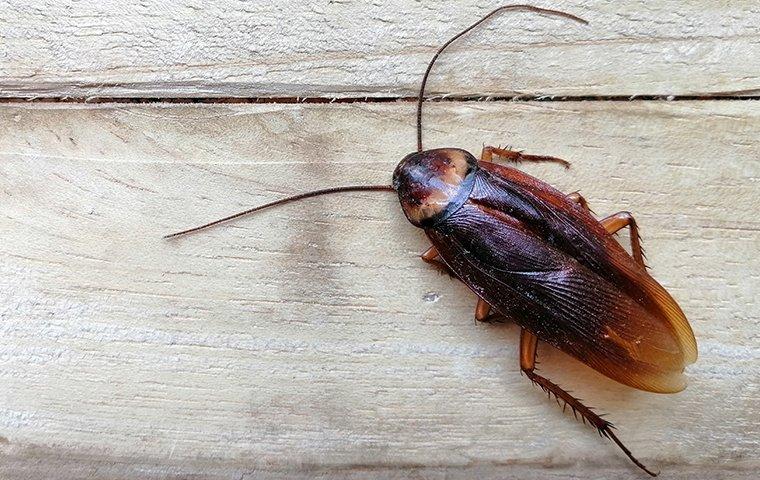 Cockroach identification is usually easy if the roach you're looking at is an adult roach. Cockroaches have spiny legs and stacked wings on their backs. These two features can quickly help you differentiate a roach from a beetle. But your cockroach identification can be made more difficult if you are looking at a nymph. A nymph is shiny like a beetle, has six legs like a beetle, and is pill-shaped like some beetles.
To make things even more complicated, some beetles have spiny legs. So, how can you tell what insect you have in your Colorado Springs home? You need to take a page out of the playbook of currency inspectors. An inspector doesn't examine every counterfeit that is out there. They get to know the real currency. This narrows down the amount of information that needs to be considered.
In our area, you may see German cockroaches, brown-banded cockroaches, American cockroaches, Oriental cockroaches, or wood roaches in your home. Chances are low that you'll have something other than one of these. If you find a cockroach in your house, consider these quick identifying features:
German cockroach nymphs are tan or orange in appearance with black on their sides.

American cockroach nymphs are a reddish-brown color.

Brown-banded cockroach nymphs are dark brown with white bands.

Oriental roaches are reddish-brown to black.

Wood roach nymphs vary in color depending on the species.
As you consider the insect you've found in your home, keep in mind that Oriental cockroaches and some wood roaches can be mistaken for beetles when they are adults. If you can't figure out what you're dealing with, take a picture of it and send it to us. You can also request a service visit and we'll send a technician over to take a look at the cockroaches in your home.
There is one more factor to consider. If you got a good look at your insect pest, you may be able to tell that you have a cockroach infestation by the way the insect moved. Cockroaches zip quickly across surfaces inside your home. Most beetles don't move quickly like this. Unfortunately, some do. So, this isn't a perfect means of determining the pest.
Where Do I Look For Cockroaches In My Colorado Springs Home?
It can be tricky to identify cockroaches. If you only saw one roach skitter across your floor and disappear under your kitchen cabinet, you'll have a difficult time telling if you have German cockroaches, brown-banded cockroaches, some other roach, or one of many species of beetles. The next step is to do an inspection. Inspect the following areas for black feces, shed skins, oothecae (egg pouches), or the presence of roaches:
In cabinets under sinks

Under or behind appliances

In bathroom voids

In your boiler room

In attic voids

In humid spaces
Why It Is Bad To Find Cockroaches In Your Colorado Springs Home
Beetles aren't dirty pests, even though they do live in the dirt. Cockroaches feed on rotting food, decaying plants, animal feces, and other dirty things. When they get into Colorado Springs homes, they present a health concern. This is why it is essential to deal with the cockroaches in your home—if roaches are what you have.
How To Get Rid Of Cockroach Infestations In Colorado Springs
Roaches can be very difficult to exterminate. These are robust insects with natural adaptive abilities that help them elude conventional treatments. Professionals use field-tested methods and the most trusted products to achieve the best results possible. If you live in Colorado Springs and need help with cockroach control, reach out to us.
The licensed technicians here at Beeline Pest Control know what is needed to get cockroaches out of your home and keep them out. Connect with us today to schedule service. Oh, and we can help you with beetles too. You don't have to live with pests in your home. Let the team at Beeline Pest Control help you keep your home pest-free.